Join our Pet Friendly Dalmatia project!
We invite all restaurant, bar and store owners as well as accommodation providers who welcome guests travelling with their pets to say it loud and clear with our 'Pet friendly' stickers!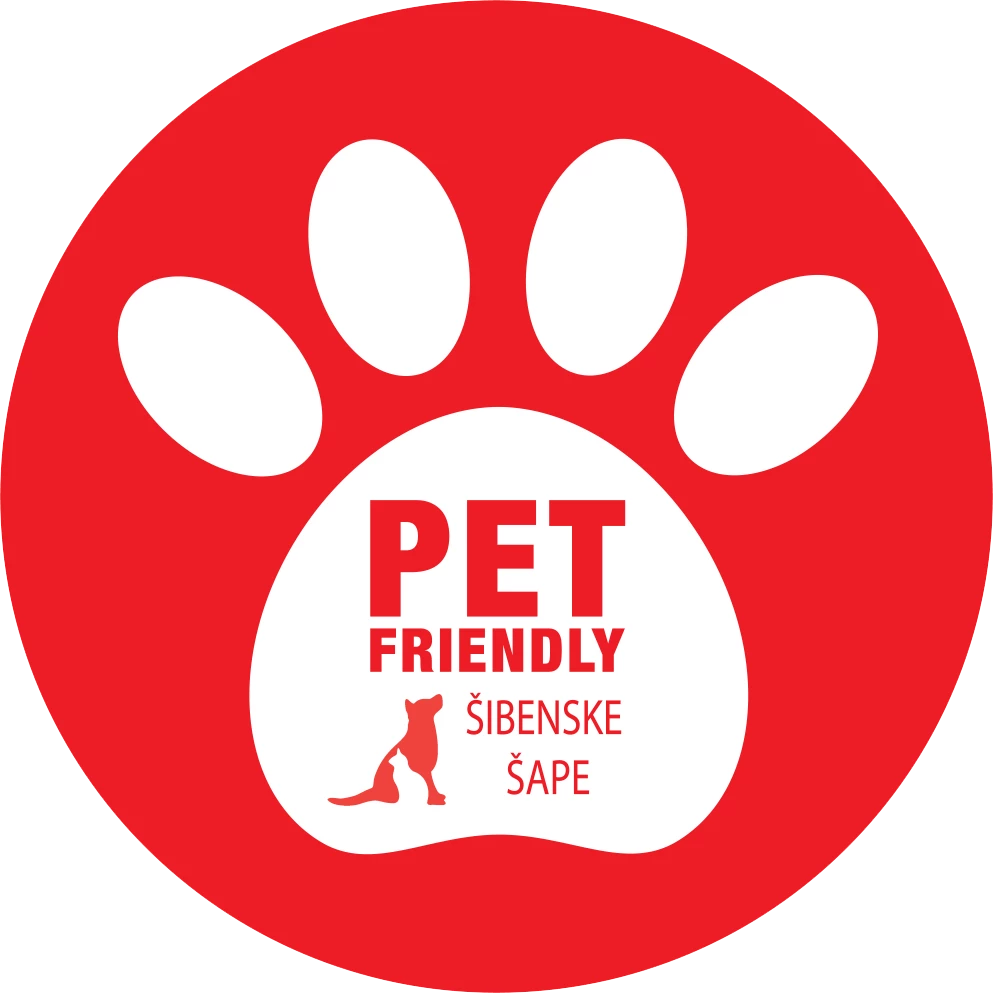 Together we will show how pets should be treated and as a result improve the quality of life in our cities and towns. Your business will be included in our Facebook album as well as on our web page so that pet owners could find you more easily. This project is permanent and does not end with the end of the tourist season, so you can contact us when your sticker fades or gets damaged and we will send you a new one. Along with the sticker you will also get a water bowl to help the dogs stand the summer heat. We are grateful to our long-time partners and donors Zoo city who provided the water bowls and are helping us spread the awareness for animal care.
Our Association was established with multiple goals. Our main goal is to educate people on how to treat animals and to improve the conditions of animal care. We also cooperate with cities, towns and other relevant institutions in order to ensure the full application of the Animal Protection Act. Our main activity consists of reporting irresponsible and malicious pet owners and making sure abandoned animals find their forever homes. We organize photoshoots for adoptable animals, we advertise them, we check the future owners and help organize the transport if necessary. We are making sure that all the animals we advertise find their perfect forever homes and live a life worthy of the man's best friend. 
All these activities require a lot of time and effort but also large investments of money. Unfortunately, our Association does not receive funds from the city or the country. We fund all our actions exclusively from your donations or our own resources, so we will be grateful for any donation you wish to make (iban: HR9323900011199011802, BIC (swift code): HPBZHR2X).
Apply by sending us an email: sibenske.sape@gmail.com
Check the list of Pet Friendly businesses in Dalmatia.